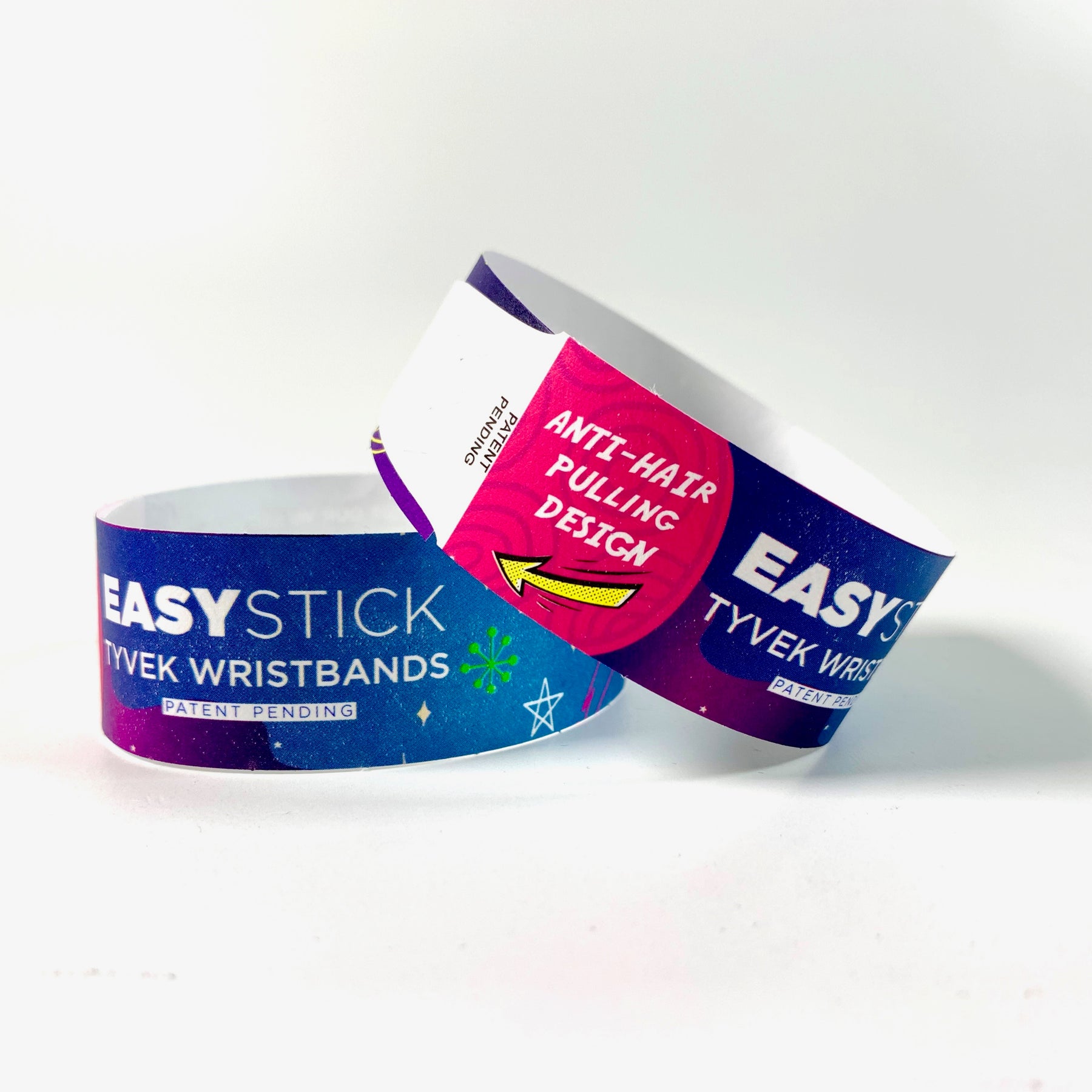 New Product Announcement! Easy Stick Full Color Tyvek Wristbands

Our new Patent Pending Wristbands
are printed in Full Color and have the Anti-Hair pulling design.
If you have ever worn a tyvek wristband at a fair or festival you know that the little annoying sticky part that grabs hold of your hair or skin is going to bother you. Our new Easy Stick wristbands are designed to be comfortable and look good with our full color custom designs. We custom make each order in America with 5-7 day turnaround times. Please email or call to order wristbands today! 

Call 1 (888) 521-6762