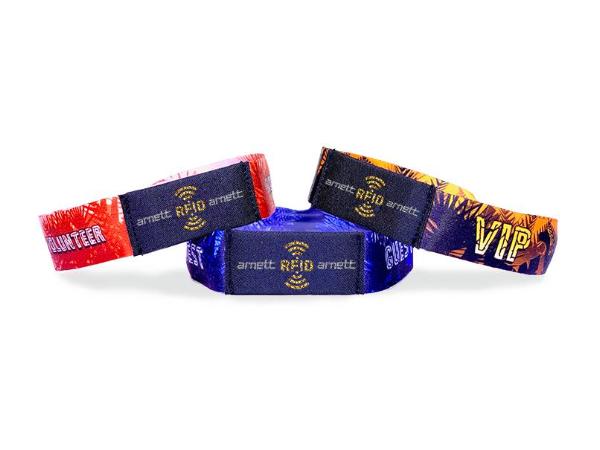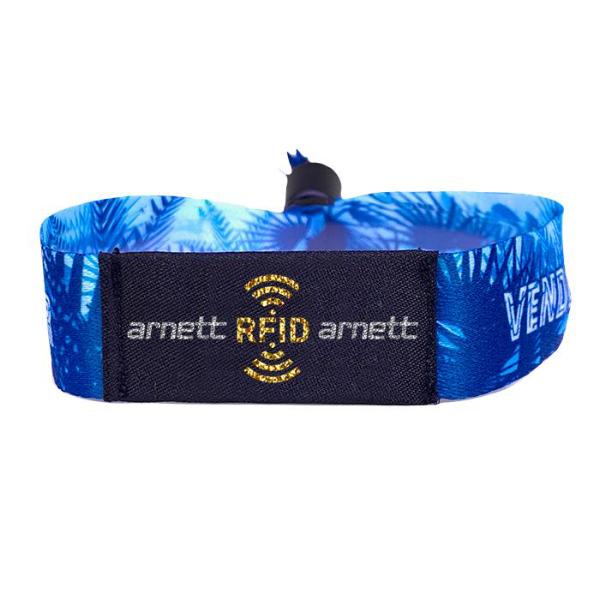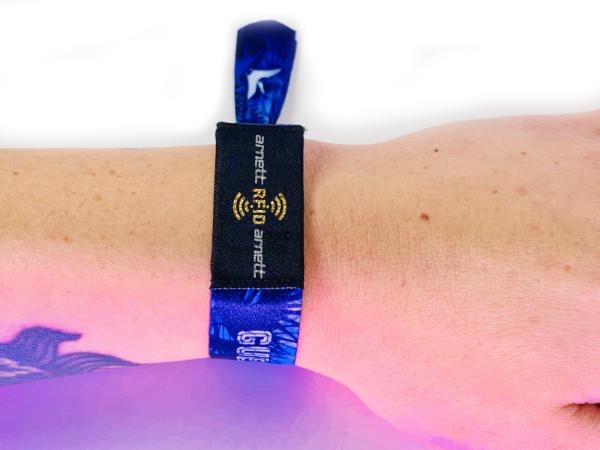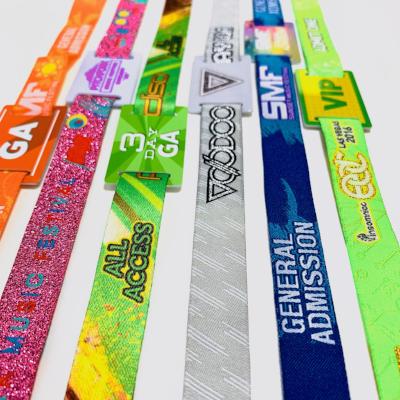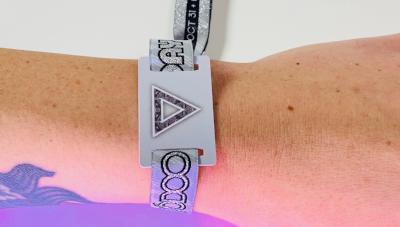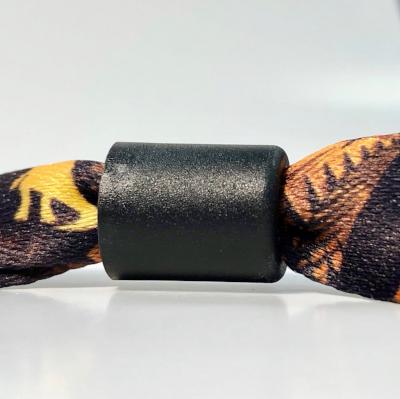 RFID Cloth Wristbands
RFID cloth wristbands are the newest and most secure wristband on the market. 
RFID wristbands are great for festivals, concerts, sporting events and concert venues. We offer many different styles of RFID cloth wristbands.
Option 1. RFID Airbands - Most Popular - RFID chip sewn right into the wristband
Option 2. RFID Smart Tag Cloth Wristbands - RFID Tag attached to the wristband.
Option 3. RFID Smart Tag Elastic Wristbands
Specifications:
• RFID Chips - Mifare 14443A EV1 / Mifare Classic 1k / ICOD SLIX / F08
• Multi-Day Use 
• Variety of barrel locking sliders (non-reuseable) 
• Also available in a Non-locking Slider (re-useable) 
• Production time: Varies on quantity
Additional Options: 
• Numbering 
• Barcoding
Locker Options: 
We offer many different styles of lockers for our cloth wristbands. We offer removable and one time use barrel lockers. See options below.
Don't see it? The actual custom options available are too numerous to list. If you have a special application or idea, give us a call to explore all that we have to offer.