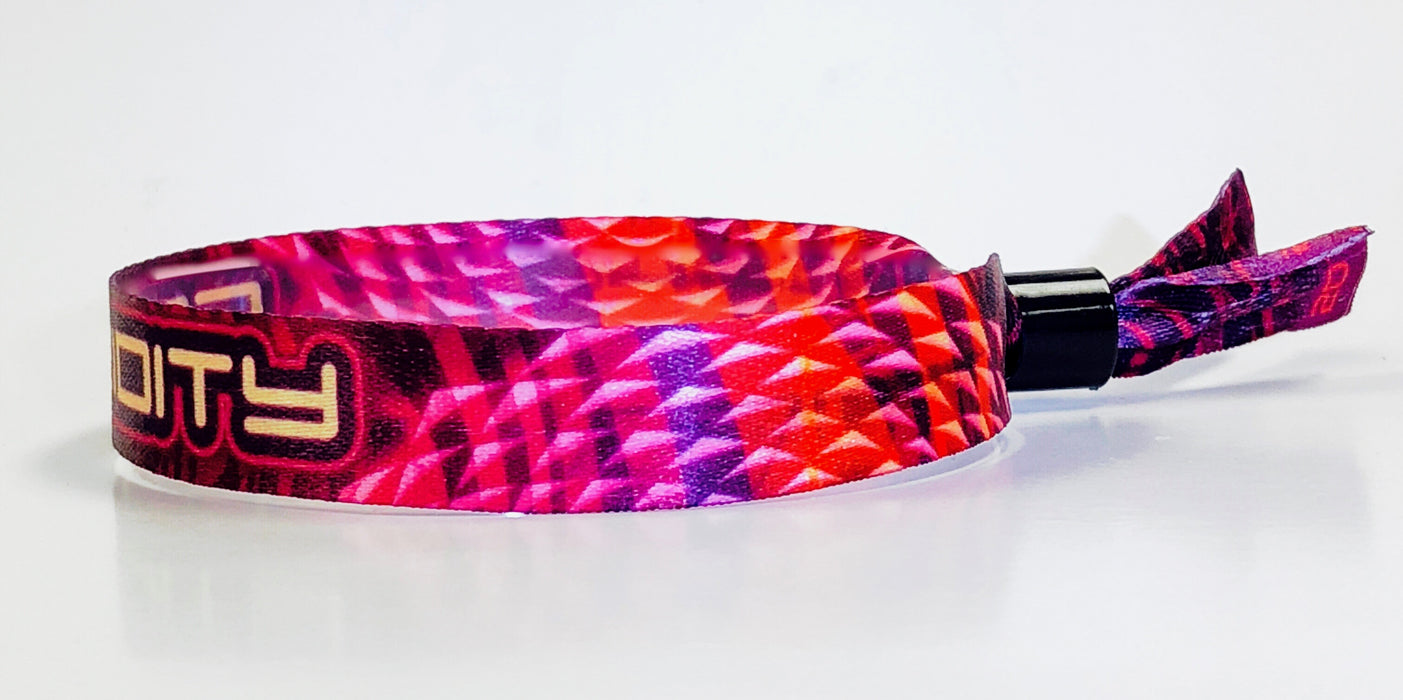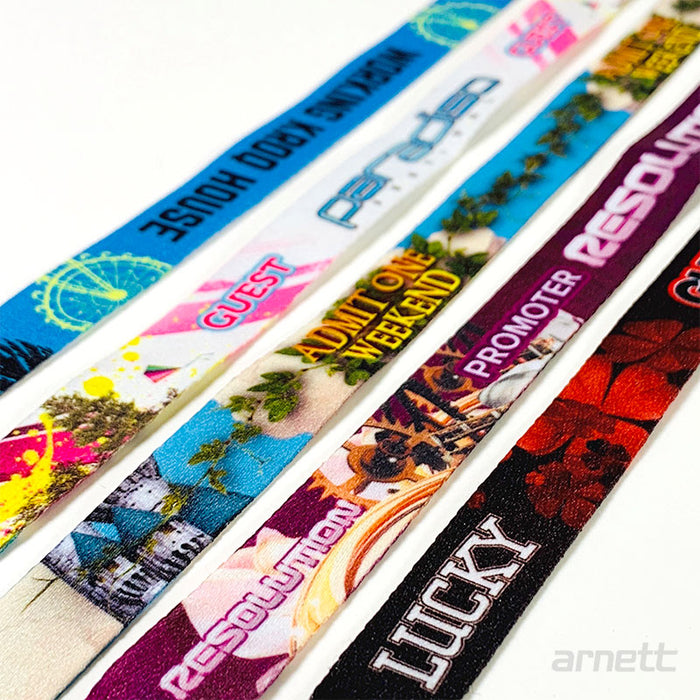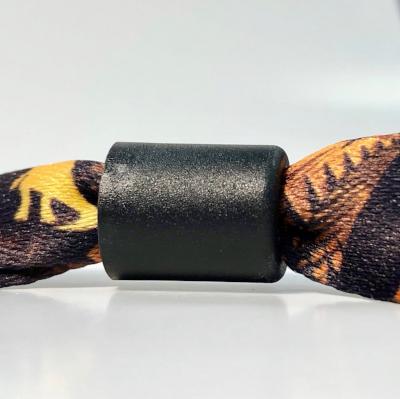 Custom Full Color Cloth Wristbands
Our Custom Full Color Cloth Wristbands (Dye-sub) are the newest fabric wristband on the market.

Y
our artwork is 
printed on to the lace, allowing you more freedom of what can go on 
your cloth wristband, including full color images and more. A variety of colors in both 
locking and re-usable sliders available. These wristbands are great for festivals, concerts, sporting events and concert venues.
Specifications:
• Full Color Printing 
• Multi-Day Use 
• Variety of barrel lockers (non-reuseable) 
• Also available in a Non-locking Slider (re-useable) 
• Production time: 10-15 business days (depending on size of project), plus time for shipping  
Additional Options: 
• Numbering 
• Barcoding
• RFID (Radio-frequency identification) system
• Grande sizes (0.75" thick) are also available for more brand real estate
Locker Options: 
We offer many different styles of lockers for our cloth wristbands. We offer removable and one time use lockers. See options below.
Don't see it? The actual custom options available are too numerous to list. If you have a special application or idea, give us a call to explore all that we have to offer.