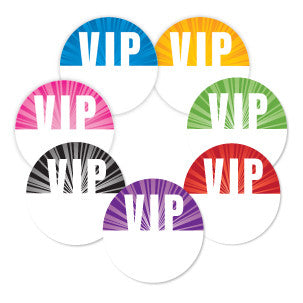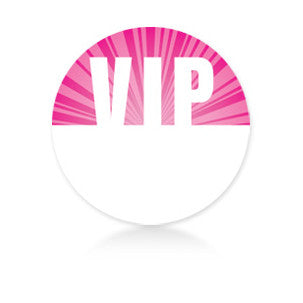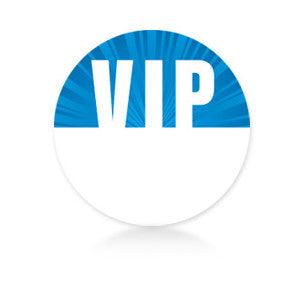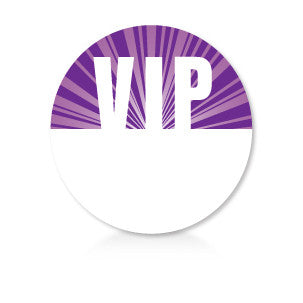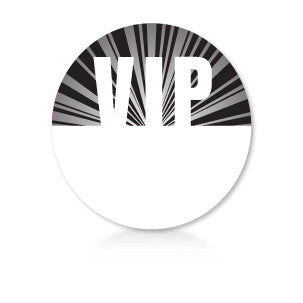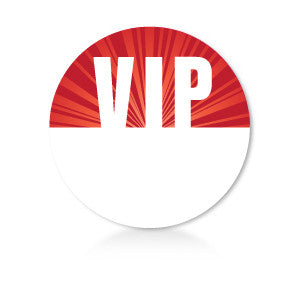 Satin Sticky Passes - VIP
In Stock and Ready to Ship Same Day!
Size: 3.25" Circles
Material: Satin Cloth label with sticker backing
Style: VIP
Color: Blue, Pink, Yellow, Purple, Green and Black

These high quality in stock VIP satin sticky passes are conveniently blank for you to write in your own designation.  Used for concerts, sporting events, festivals, theaters, arenas and amphitheaters, these industry-standard backstage satin badges are comfortable to wear and provide added security to your event.
Made out of satin cloth material (traditional for the tour industry)
Single day use
Multiple colors to choose from
Sharpie Friendly
Can be customized