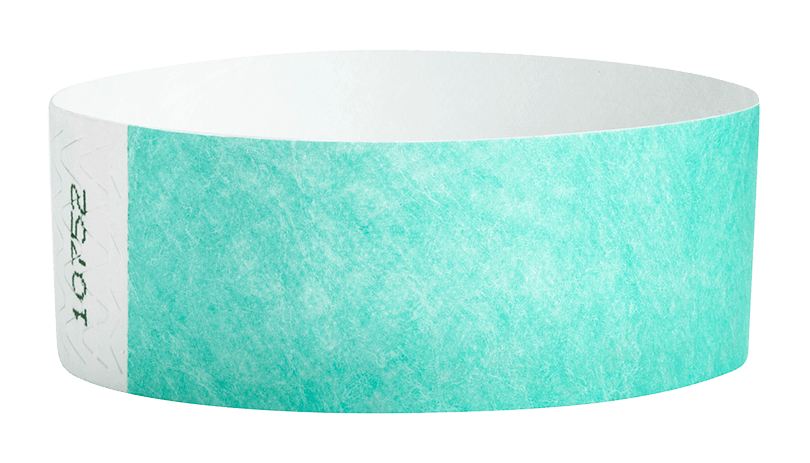 Sold in Packs of 500
These Aqua Tyvek Wristbands are 1" wide and water resistant with a waterproof adhesive. Tyveks are perfect for short-term use and are tamper evident in order to prevent tampering with and from being used multiple times. The actual colors for these paper tyvek wristbands may vary from the images shown on the site.
Size: 1"x10"
Color: Aqua
Price: $19.00 per box of 500 wristbands.